When I was a little girl, my abuelita would show me paintings and books about famous Mexican painters such as José Guadalupe Posada, Carmen Lomas Garza, Diego Rivera, and Frida Kahlo. Although I liked all of these artists very much, I was most intrigued by Frida Kahlo. As a child, I didn't quite grasp the themes she depicted in her art and I sometimes even found her images to be frightening. It wasn't until I grew older and learned more about her life, that I was able appreciate her work not just for its aesthetic value, but also the emotion she evoked in each stroke.
When I read that the Museum of Latin American Art (MOLAA) would be hosting an exhibition called Frida Kahlo: Her Photos, I was eager to make the drive out to Long Beach and check it out. I've never been to MOLAA before, but when I went this past Sunday I was surprised at the amount of people that showed up. A line wrapped around the corner and past the store. But, it was exciting to know that so many people were there to share in Frida Kahlo's personal collection of photographs.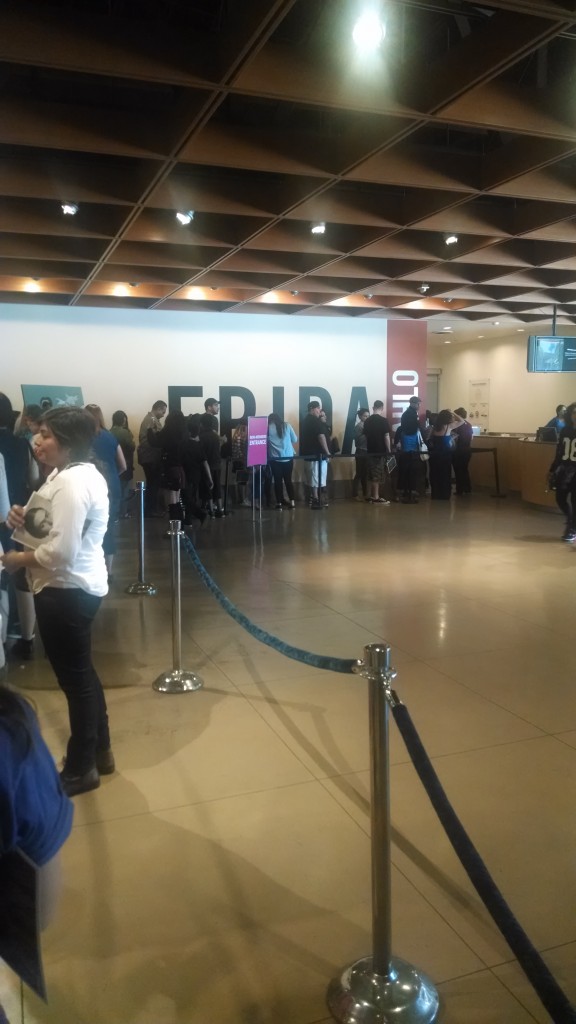 Walking into the exhibition you are immediately welcomed by Frida Kahlo's penetrating gaze and unflinching lips. There is also a small introduction explaining the curator Pablo Ortiz Monasterio's vision for the exhibition. All of the photos come from Frida's personal Casa Azul Archive in Mexico City. Now, I don't want to give the whole show away because I hope you'll get to visit yourself, but I do want to highlight some of the most memorable moments for me.
The exhibition weaves you into different moments in Frida's life, ranging from her childhood, to recovering in hospitals from her horrible accident. Admittedly, I did not know very much about Frida's upbringing, but there was fortunately an entire section that displays family photos and the influence of her parents, particularly her father Guillermo Kahlo. It was her father's curiosity with cameras and self-portrait photographs that ultimately resonated with Frida. This is evident from the numerous self-portraits she painted and the strong sense of identity she demonstrates in both her photos and art. However, Frida's mother, Matilde Calderón y González, is credited for her famous indigenous style and wardrobe.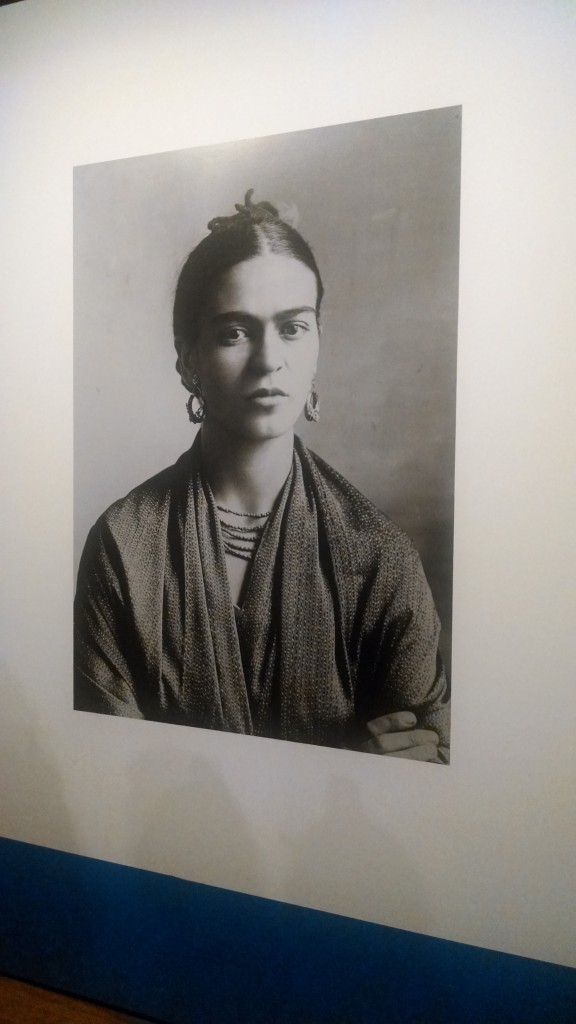 Of course, the exhibition wouldn't be complete without Frida and Diego's tumultuous love life. However, instead of a bunch of photos together, this particular section displayed the people that Frida had close relationships with, including moments with Diego. It was great to zoom out of the Frida/Diego relationship that is so often put under a microscope, and get a glimpse of the other loves in her life. Another section shows some of Diego's personal archive containing photos of major political figures, such as Mexico's dictator Porfirio Diaz, and the construction of Ford Motors in Detroit. It was very humbling to share in the experiences and history that these personal photos captured from different moments in time.
Although I enjoyed the exhibition as a whole, the section that highlights Frida's life after her fatal accident was truly gripping. These photos demonstrate her long stays at the hospital and what appeared to be dreadful moments of confinement. However, there were also photos of her ability to overcome her suffering by continuing to paint, despite being bedridden. I feel that this particular section truly defines Frida's unrelenting strength and zeal for life. Although Frida is quoted throughout the exhibition, the words I found most compelling were, "I know the battlefield of suffering was reflected in my eyes. From then on I started to look directly into the lens, without blinking, without smiling, determined to show that I would be a good fighter until the end."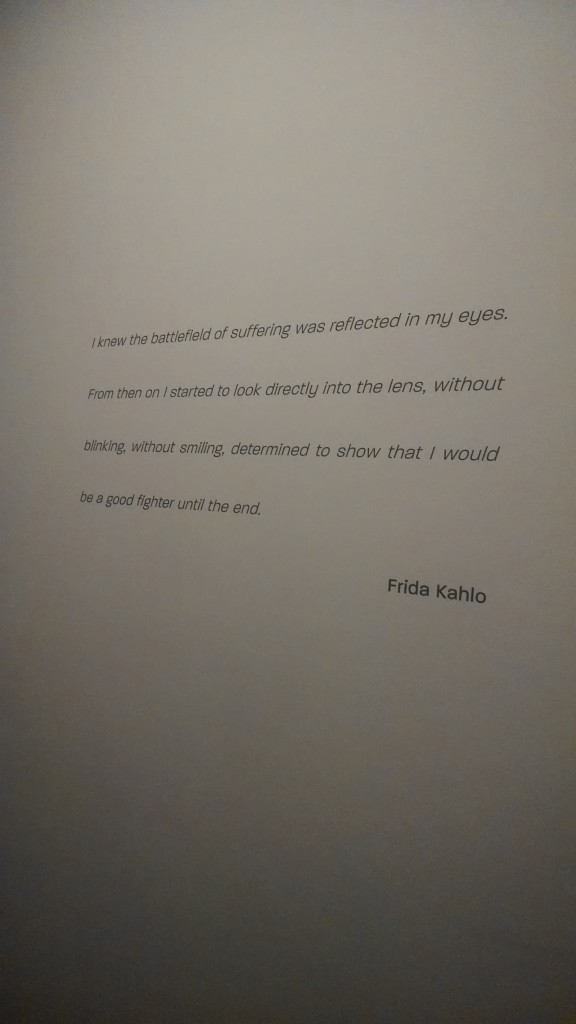 And a good fighter she was.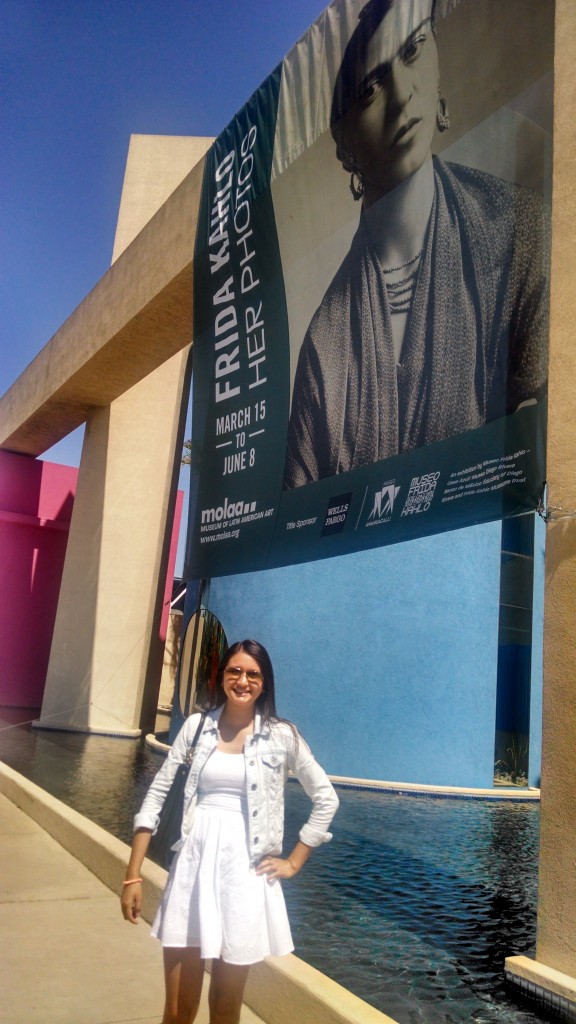 I urge you to head to MOLAA's Frida Kahlo: Her Photos exhibition before it ends on June 8, 2014 (free admission on Sundays). Whether you're a Frida-expert or a Frida-neophyte, this exhibition will definitely increase your appreciation for what an extraordinary woman, artist, and human-being that she was.
https://lagente.org/wp-content/uploads/2014/04/IMG_20140330_132957145.jpg
2432
4320
Jeanelle Horcasitas
https://lagente.org/wp-content/uploads/2014/04/LAGENTE156H.png
Jeanelle Horcasitas
2014-04-16 06:10:01
2014-04-22 08:00:40
My Sunday with Frida