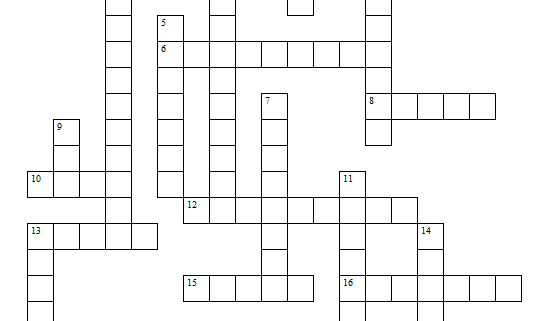 Test your knowledge of some important facts in The Home Issue of La Gente and from LaGente.org!
Plus, if you bring your completed crossword to our office (Kerckhoff 149E) you'll get some FREE La Gente swag!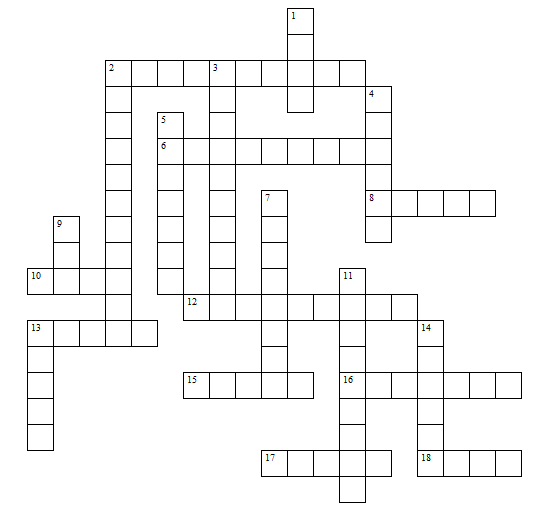 Across:
2. An unofficial Roman Catholic iPhone application used for absolving sins
6. Handwoven Mexican-style leather shoes
8. One of the two bills composing the California DREAM Act that allows undocumented students to apply for Cal Grants
10. The Urdu translation of the Latino term of endearment, "mijo"
12. LA city attorney filing criminal charges against 33 peaceful immigrant rights protestors
13. This ______ catalogue addresses housing needs for students whose homes are too far for commuting
15. After the recent vote by the UC Board of Regents, UC tuition is ______ times higher than it was a decade ago
16. The second largest language spoken in the US
17. Father ______, founder of Homeboy Industries
18. the American university returning about 5000 artifacts originally taken from Machu Picchu in Peru
Down:
1. Mujeres de _____, a multimedia women's art collective
2. Brazilian soccer club with whom recently-retired Ronaldo had a contract
3. Smallest Central American country (geographically)
4. Type of communication service recently stopped from Cuba to the US
5. Gas company sentenced to pay $8.6 billion to an Amazonian tribe for 18 billion gallons of toxic waste in Ecuador
7. 85% of undocumented workers have been victims of weekly _________ violations
9. This agency will be auditing some 1000 business in search of undocumented workers
11. One of the most complex graffiti styles involving a compilation of interlocking letters and symbols
13. Campaign fighting for the rights of car wash workers
14. Prominent British street artist whose work includes an aerosol stencil of Abraham Lincoln on cardboard
Enjoy!
For solutions, scroll down….
https://lagente.org/wp-content/uploads/2011/01/crossword-puzzle.png
515
548
Lucia Prieto
https://lagente.org/wp-content/uploads/2014/04/LAGENTE156H.png
Lucia Prieto
2011-02-28 03:36:42
2011-02-28 03:36:42
Vol. 41 Issue 2 Crossword Puzzle