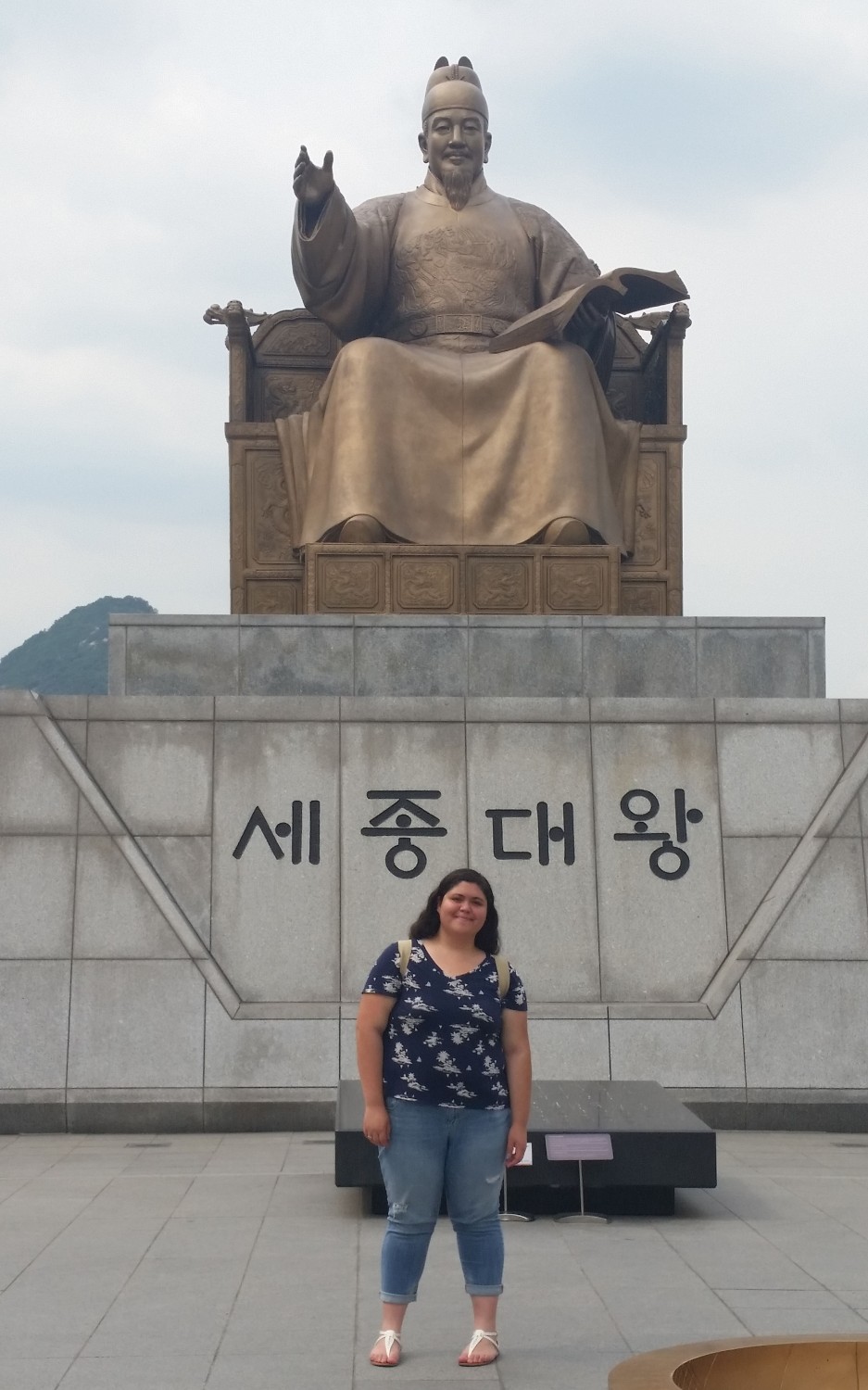 This past summer, I was able to attend Yonsei University in South Korea. Although my Korean is limited, I was able to converse with native Korean speakers while exploring the country. While I was there, older Koreans were more open to asking me questions about myself and willing to share their perspectives. On my way back to the airport to return home, I had an interesting conversation with the taxi driver who was a middle aged man also known as an Ahjussi in Korea. After he heard I could speak Korean, kept asking me questions about my ethnic and cultural background. Although his comments were not always appropriate, I could tell he was being genuine and was really confused.
Ahjussi, I too am an American
I AM MEXICAN
I AM AMERICAN
I Live In America
No I don't have BLUE eyes
No I didn't dye my hair, it's BROWN  
Yes my hair is curly
Please don't touch it.
I'm also MEXICAN
No I'm not from Mexico
No I don't speak Mexican
I speak Spanish
No I'm not from Spain
I'm Mexican American
NO I DON'T SPEAK FOUR LANGUAGES: ENGLISH, KOREAN, SPANISH, AND MEXICAN  
MEXICAN IS NOT A LANGUAGE…
it's not Mexican it's Spanish…
…it's also not Korean but 한국어 {Hangul}
Ahjussi, We Minorities are Americans too
https://lagente.org/wp-content/uploads/2014/04/LAGENTE156H.png
0
0
Kari Carbajal
https://lagente.org/wp-content/uploads/2014/04/LAGENTE156H.png
Kari Carbajal
2016-01-20 13:33:31
2016-01-20 13:33:31
Ahjussi, I Too Am an American