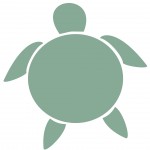 I've always admired how turtles are so resilient and serene. Maybe this is because, metaphorically speaking, they carry their homes on their back. Their shells provide instant protection and refuge wherever they are.
The ability to retreat back to a home – for sleep, a bite to eat or just breathe easy – is a familiar comfort we take for granted.
Not all of us at UCLA are so lucky. The University doesn't acknowledge the presence of homeless students as a pressing problem. A population of homeless students looks bad for the school's image, and there may be concern that making resources for homeless students will only encourage students to take advantage of the system.
Our feature piece focuses on these homeless students. We explore this issue, recognizing that students don't always have a welcoming place to return to every night to sleep.
At UCLA, the smaller-scale resources such as the Community Programs Office's food bank or the student-initiated "crash catalogue" are initiating the relief for homeless students, a great example of how communities are our most accessible and reliable support system. As students we have the responsibility to look out for one another, especially when the greater institutions overlook and neglect such deficits.
Still, home is more than a shell or simply a tangible shield from the elements. Home is what comforts you. It can be the people around, the air of activism, the spiritual home in religion, or in the freedom of a creative space. Home is where the heart is.
This February, La Gente celebrates its 40th birthday. In this issue we've brought back translations of our articles along with a calendar of local events.
As when we began, La Gente's heart remains rooted in our community because we believe that a strong supportive community offers a sense of home.
Wherever you are, pull up a seat and take refuge in the news of your community as you immerse yourself in La Gente.
Bienvenidos—welcome to The Home Issue.
Yours,
Sam Lim
https://lagente.org/wp-content/uploads/2011/03/turtle-outline.jpg
2210
2115
Samantha Lim
https://lagente.org/wp-content/uploads/2014/04/LAGENTE156H.png
Samantha Lim
2011-03-02 08:00:27
2011-03-02 08:00:27
Bienvenidos-Welcome to The Home Issue