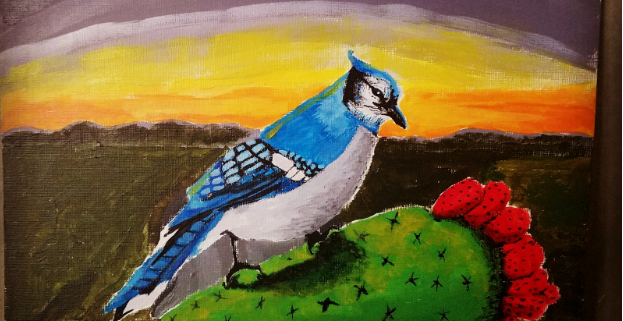 La historia de esta tierra,
It sings of pain, suffering, and trauma.
I grew upon it, oblivious
Not knowing what it meant,
To see its memory
Struggle for existence.
"This is YAANGA," a Xicano tells me,
The ancestral lands del Pueblo Tongva.
He says we have forgotten its memory,
That we've forgotten its people.
Coloniality and modernity have erased them.
All of us here who inhabit
The settler colonial fabrication of Yaanga
Falsely named
"El Pueblo de Nuestra Señora la Reina
de los Ángeles de Porciúncula"
By spanish colonizers and their followers,
We mustn't forget to see its roots and memory
Because it calls for dignity and recovery.
With those ceremonial days,
Cuando estoy danzando,
I look to the Cosmos
To bless these lands,
And I pray to Mother Earth
To protect these original guardians
And their future generations.
When I walk through the streets of LA,
I hope that one day
This community
Will see the Native people of these lands,
And together with our familias
We can
Liberate,
Decolonize,
Indigenize,
And respect Mother Earth.
Nació en Yaanga,
I see and feel the ancestors
Del Pueblo Tongva
And the Pueblo today lives and fights
Erasure,
Marginalization,
Recognition,
Memory.
Yaraarkomokre'e.
https://lagente.org/wp-content/uploads/2017/10/Nació-en-Yaanga-image.png
621
623
Kristian Vasquez
https://lagente.org/wp-content/uploads/2014/04/LAGENTE156H.png
Kristian Vasquez
2017-10-16 19:21:34
2017-10-21 20:02:11
Nació en Yaanga: A Xicano in Settler Los Angeles