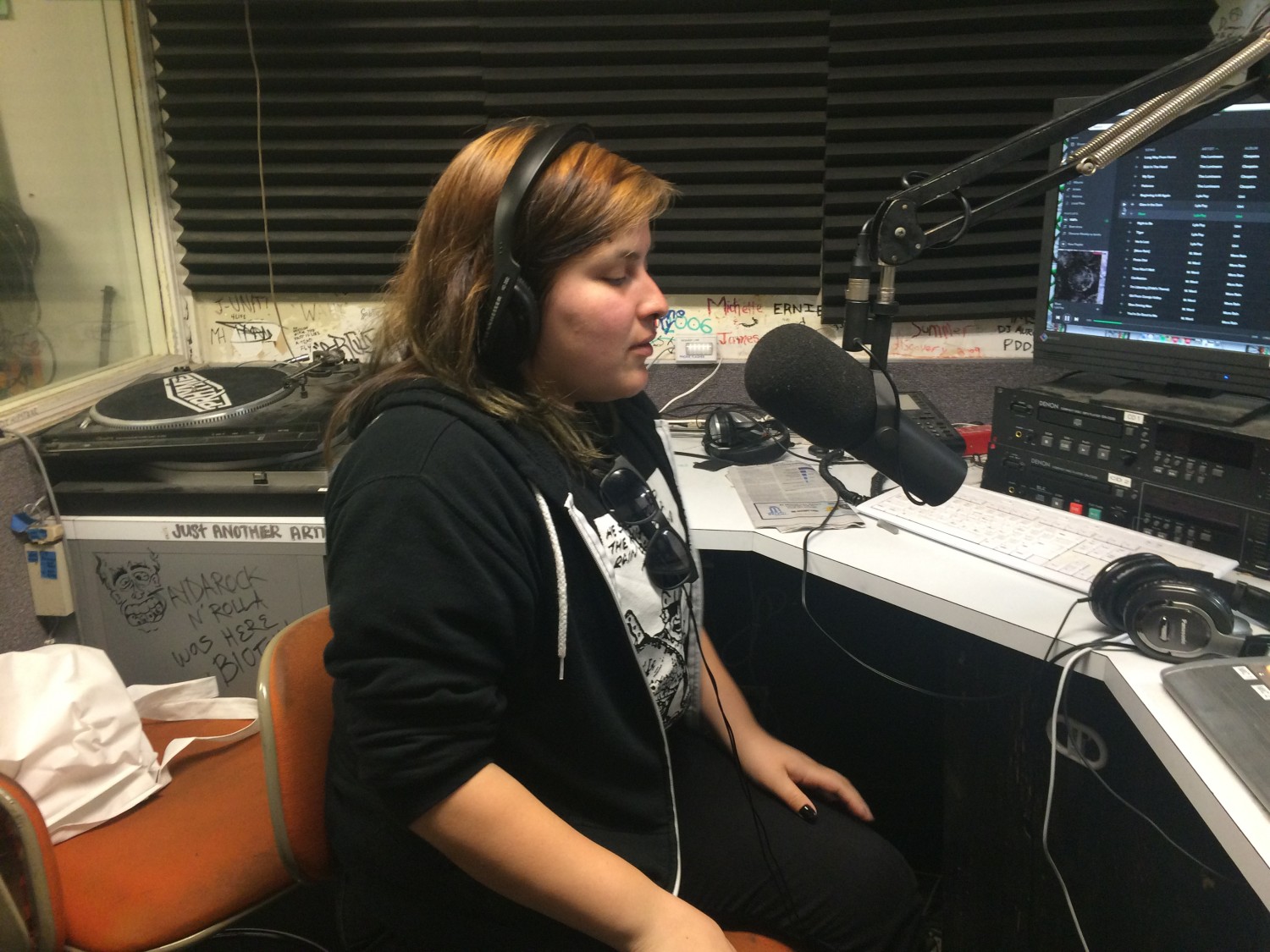 Last week on "Chismeando con La Gente," we discussed the importance of gender inclusive bathrooms in public spaces.
Co-hosts Jocelyn and Andrea were joined by Alex Currie. Currie, a first year transfer student majoring in Chicana/o Studies, identifies as agender. As a young, agender Latinx, Alex advocates for gender inclusive bathrooms and the comfort and safety they provide for non-binary, transgender, and gender fluid individuals.
Despite recent demonstrations in Los Angeles and across the country in support of gender neutral bathrooms, gender inclusive restrooms are still violently challenged. Recently, North Carolina's bathroom bill has received national spotlight. Signed into law by Governor Patrick McCrory, the infamous bill has barred people from using public restrooms that do not align with their biological sex. Opponents of gender inclusive restrooms fail to effectively argue for separate sex bathrooms due to their use of transphobic rhetoric.
Like all hate speech, transphobic rhetoric is dangerous because it manifests into everyday life. Pearl Love, an outreach social worker with Bronx based Translatina Network, captured her physical assault on video. Although Love's assault took place on a crowded New York subway, bystanders did not interfere. In her video description, Love writes: "So now you can understand what's happening in my everyday life. That happens all the time. But it's my first time recording it."
Between 2013 and 2014, hate crimes targeting transgender individuals tripled. Although abolishing sex specific bathrooms and advocating for public gender-inclusive bathrooms will provide comfort to many, it is important to discuss transphobia and bring an end to hate crimes.
Make sure to tune into "Chismeando con La Gente," on UCLAradio.com every Thursday at 2:00 P.M., where we discuss el chisme that really matters: intersectional feminism, education, equity, and all things social justice.
https://lagente.org/wp-content/uploads/2016/05/IMG_9193.jpg
2448
3264
Jocelyn Martinez
https://lagente.org/wp-content/uploads/2014/04/LAGENTE156H.png
Jocelyn Martinez
2016-05-26 14:52:19
2016-05-26 14:52:19
Previously, On Chismeando con La Gente