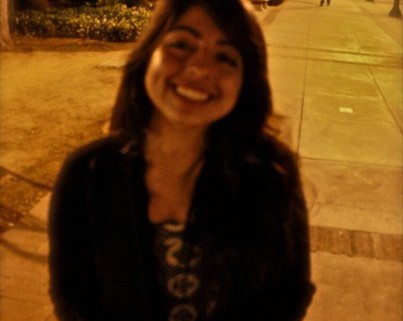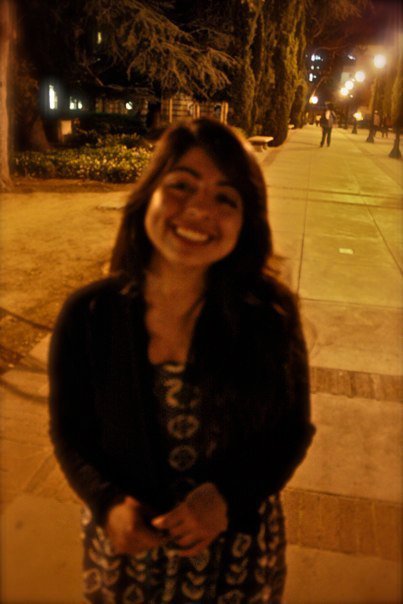 From the Fall 2011 Issue of La Gente Newsmagazine
Throughout my time at La Gente, I have seen the staff change from year to year, providing a variety of perspectives as well as showcasing common concerns of the Latina/o student community.
Finding opportunity through education is a theme that the writers explore in their stories. Opportunity is in between limitations and choice, between societal and legal expectations and the individual.
Behind the sentiment that everyone deserves an education despite legal status or class, writers address how this will come to be on the legislative and human level, whether via the California Dream Act or the Occupy Movement.
The feature focuses on a UCLA student with Temporary Protected Status, a gray area not quite in the shadows like that experienced by the undocumented students but neither on a path to a bright future as privileged by American citizens.
Other pieces talk about the most visible pillars of cultura: language and religion. These bring to mind questions like what defines cultura as the Latina/o community becomes more rooted in the United States.
These questions come up because of our transnational connections.  This includes the drug war in Mexico as it endangers families and the upcoming World Cup as it inspires ambivalent emotions in Brazilians.
However, we still appreciate and seek out these connections by attending UCLA's Central American film festival and by continuing to celebrate Dia de los Muertos.
In light of the LA Xicano exhibitions, Chicano art has been closely intersected with the history and aesthetic of the newsmagazine. For this issue, artists Armando Silva and Jose Loza have contributed art, adding to the print quality of the newsmagazine, hopefully encouraging you, the reader, to keep it.
We hope that our stories inspire you to seek out a forum of action, be it a poetry, art, or protest.
Thank you for picking up this quarter's issue of La Gente.
https://lagente.org/wp-content/uploads/2012/01/pic.jpg
604
403
Helga Salinas
https://lagente.org/wp-content/uploads/2014/04/LAGENTE156H.png
Helga Salinas
2012-01-23 19:51:26
2012-01-23 19:51:26
Letter from the Editor