Microaggressions: brief verbal, behavioral, or environmental indignities, whether intentional or unintentional, that communicate hostile, derogatory, or negative insults. Typically, microaggressions are associated with subtle forms of racism, but they do go beyond race. For instance, "You throw like a girl," is a verbal microaggression, and the action of a White individual clutching his/her bag because a Latino is approaching, is a behavioral microaggression.
Below, three Gentistas share microaggressions that they have experienced while at UCLA. Feel free to share your experiences in the comments section, and check out the community microagressions board in Campbell Hall!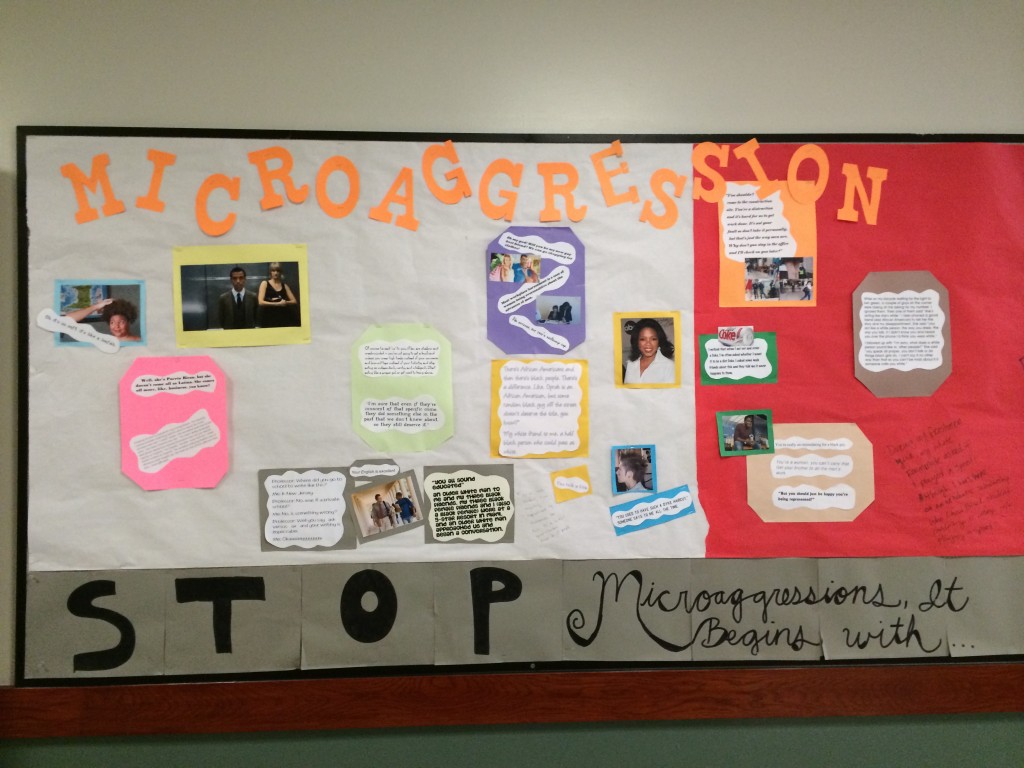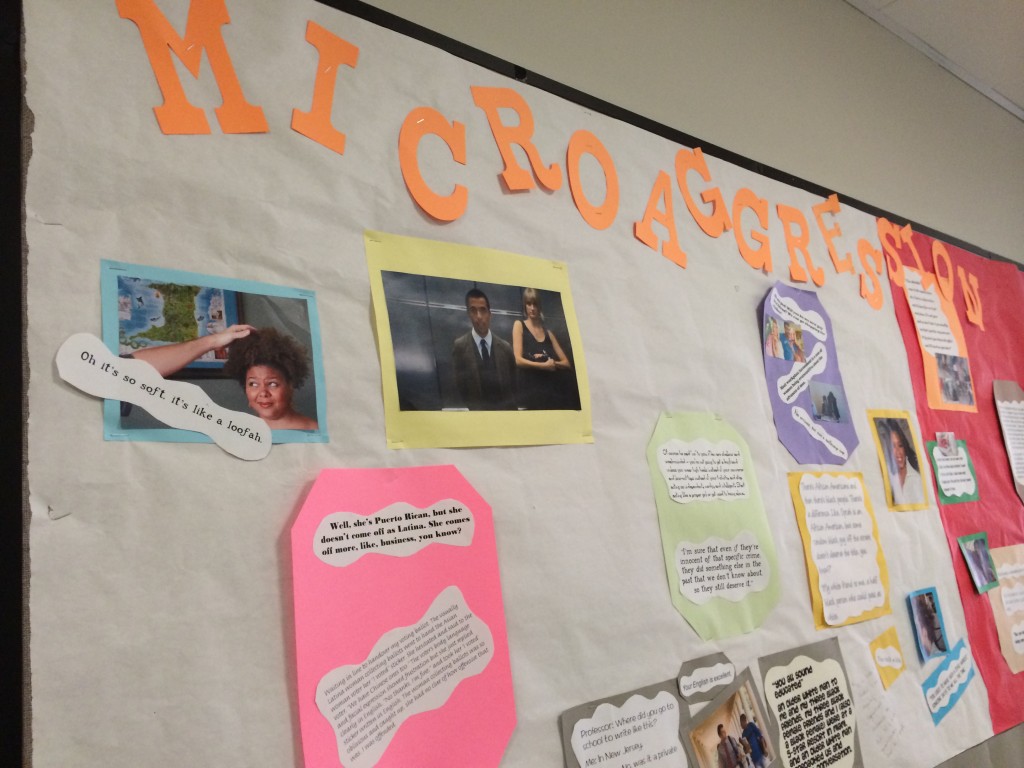 Read Gentista Bernadett Leggis's article about microaggressions here: http://issuu.com/lagentenewsmag/docs/lg.winter.2013/18
[divider]
"THIS CAN BE  CALLED IMMIGRANT POETRY," SAID THE PROFESSOR WHEN I SHARED MY POEM IN A WRITING WORKSHOP.
[divider]
AN OLDER WHITE WOMAN WAS SURPRISED THAT I, A BOYLE HEIGHTS NATIVE, WAS ATTENDING UCLA. "GOOD FOR YOU," SHE SAID.
[divider]
A PROFESSOR WAS SURPRISED THAT I SPOKE ENGLISH SO WELL.
Share yours in the comments section below.
https://lagente.org/wp-content/uploads/2014/01/microaggression.jpg
628
624
Michael Reyes
https://lagente.org/wp-content/uploads/2014/04/LAGENTE156H.png
Michael Reyes
2014-01-31 18:04:06
2014-02-05 00:00:56
Gentistas share experiences with microaggressions