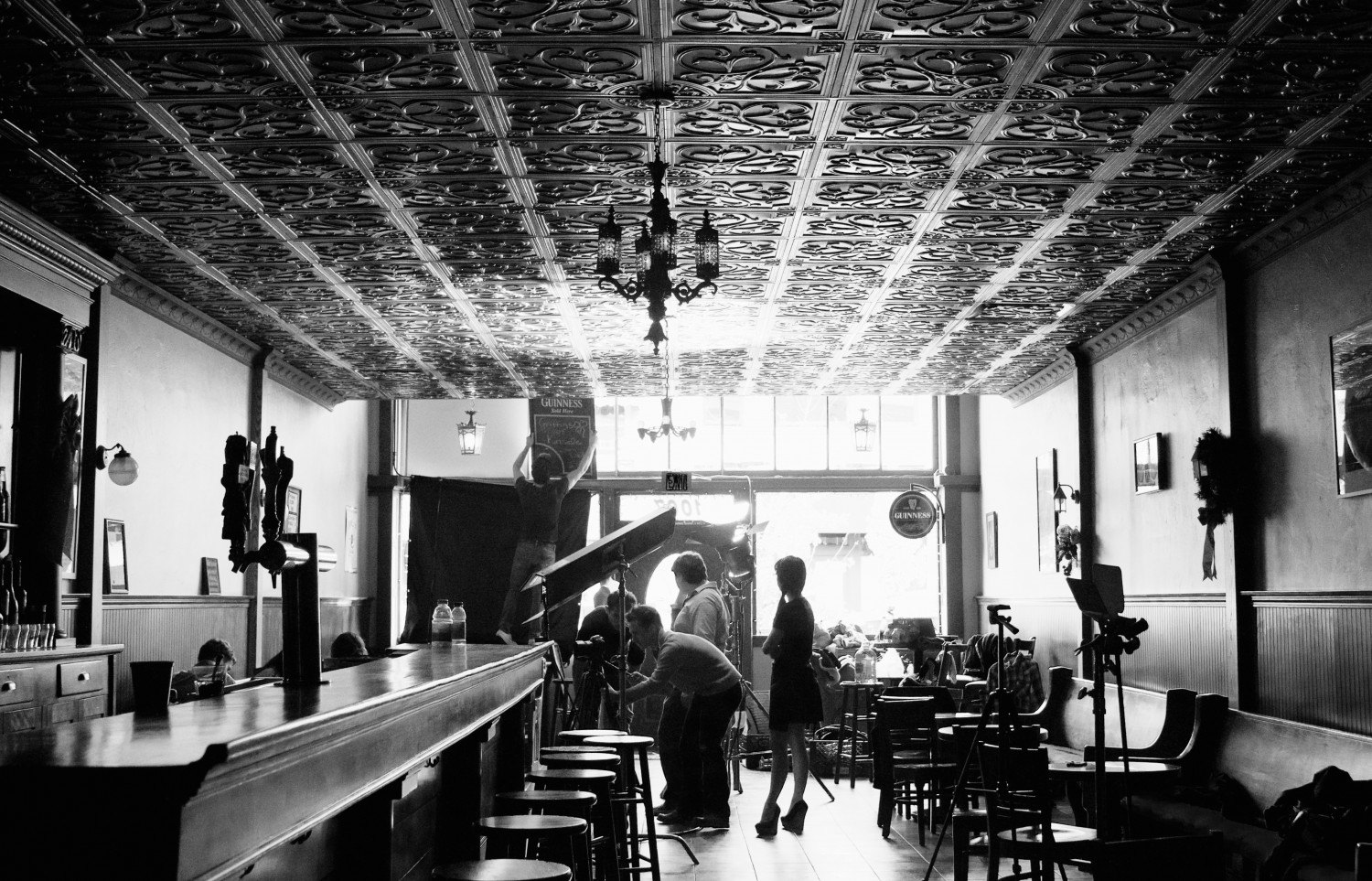 While watching films and television, I'm often reminded of my youth and the days when I seriously considered acting as a career. It seemed as if drilling myself in classes and auditions would suffice but the fact that always loomed above me was my Colombian identity and my non-ambiguous look. My acting coach never failed to remind me that my acting destiny lied in rolls such as maids, newly arrived immigrants, or exotic female figures.
"It's the reality," he told me. "It's what the public will expect of you right off the bat."
However, I thoroughly question if this is a reality.
It may be an Anglo American's perception of reality, but for millions of other Latinos like myself, it is simply a stereotype. A stereotype that continues to transcend onto the screens that lie before us when purchasing a ticket to that Oscar film or wasting several hours binge watching an enthralling television series. Thus, a rather intense feeling of discouragement and frustration falls upon me in paying an approximately $12.00 entrance fee when Latinos like us are continuously misrepresented.
It's clear to me and the Latino community that not all Latinos are outlandishly comedic, law-breaking vagabonds, nor individuals that are destined to toil in the fields, tend to one's housework, or sustain your next drug fix.
Rather than solely relying on my perspective in what I claim is the unfair truth within media stereotypes, I realize that there must be a larger representative voice within American society. It's not solely Latinos that are conscious of our misrepresentation but rather other minorities that bear witness to the stereotypes that plague our screens. Being that minorities are subject to misrepresentation on the part of their respective communities be it Asian or African American, they are able to comprehend the over exaggerated portrayals of Latinos on screen.  "It is not necessarily holistic," stated Emma Halanaka, a fourth year Biology major at University California Los Angeles. "I feel like I can relate to other races/minorities that we view negatively."
It is undeniable that Latinos have made strides in achieving substantial roles in film and television such as Sofia Vergara from Modern Family and Benicio del Toro — who most recently stars in Sicario, thus revealing an increasing inclusivity of others who are not the ethnic majority in film/television. It shows that the media recognizes minority communities and are creating a space for us on a screen that was once dominantly Anglo centered. And while we acknowledge that we are more accepted today than years prior, Latino actors have yet to rise to the same caliber that we regard America's star players.
This is not to say that Latinos are not as capable, but rather that Hollywood's whiteness generates more material that revolves around "white life", thus requiring white actors, and diminishing the opportunities available for talent worthy Latinos.
There are a plethora of Latinos that deserve to be applauded for the talented individuals that they are yet they are obligated to take a back seat and accept the limited spectrum of characters allotted to them. We are thus subject to watching actors that don't necessarily reflect who we are in a way that we can relate to. It is true that there are Latinos that are criminals and Latinos that are our maids-like there are criminals and house workers who are White, Black, and Asian- but not all Latinos take on these rolls in society.
We are doctors and we are engineers. We are architects and we are artists. We contribute just as much to the beauty that makes our society go round as our Anglo neighbors. And it is who we are as well as our skills and talents that deserve to be put on blast for the public to see because it is conducive of true American society and culture.
We are not just one people but rather a body of individuals that have come from different walks of life, different backgrounds, and different cultures. We walk amongst the streets of Los Angeles all the way to the streets of Queens, and the streets of Miami. We contribute to the various new flavors that color our pallets and we offer something new and fruitful to the majority that might be unfamiliar with us. We are aware of our presence amongst the ethnic majority and it is this presence precisely that must be reflected before us on our screens because I can guarantee that we are here to stay and called to be heard. Yet, with the large population of Latinos that reside in the United States we have yet to see true stories of these individuals and substantial, accurate roles by way of the media.
"The entertainment industry is a business," expressed Josh Zuniga, a fourth year sociology major.  "The entertainment industry cares less about art."
The media does care less about art and more apparently about filling the theaters' seats. The idea of making a quick dollar with little regard for accurate portrayals or quality storylines overrules a Latino's reality. It is through these inaccurate portrayals that further propel stereotypes outside of the theater and reside in the minds of those who are ignorant to our truth.
We want to be able to enter a movie theater, watch a Latino actor, and think to ourselves, "Wow, what a great performance. I'm proud to be Latino and I'm proud that this individual reflects who we are in an accurate manner."
We want to be comfortable walking out in public knowing that most of our American counterparts recognize the depth behind our cultures and peoples, and that we are beyond the stereotype that Hollywood tries to sell to us.
Who we are cannot be bought and if our representation can be, I want my $12.00 adult admission to go further than the seat in the theater. I want it to travel all the way to Colombia, to Cuba, and circle back around to Mexico. I want it to travel to the ears of our ancestors so that they may feel pride that we are being represented for the beauty and truth that we are. I can taste our time coming soon but the seed grows from honest hands, and it's those honest hands that must plant it within the soil that is Hollywood.
https://lagente.org/wp-content/uploads/2017/02/1-2.jpg
3184
4960
Natalia Cadena-Másmela
https://lagente.org/wp-content/uploads/2014/04/LAGENTE156H.png
Natalia Cadena-Másmela
2017-02-20 16:32:30
2017-02-20 16:32:30
Who are Film's Addicts, Maids, and Gardeners?