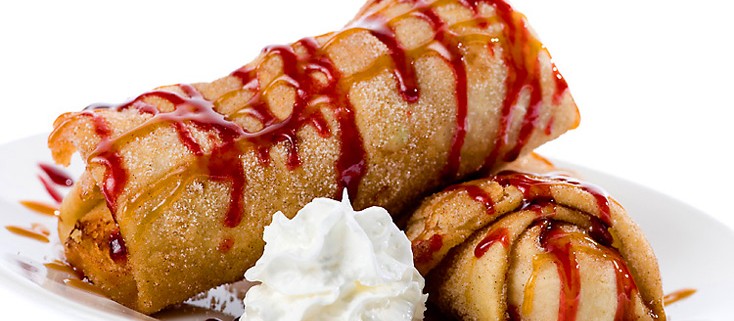 Hello everyone,
It is that time of the year again. I am talking about Finals Weeks, the most loathed week of the quarter. So what do students do best in Finals Week? Two things: find ways to procrastinate and eat. Yes, we have cravings, and often times they help us procrastinate. My problem is that I had a certain food in my mind.
Two years ago I went to Washington DC for journalism conference. Usually these conferences are all day, and by the time I got out, it was late. I heard of a strip of restaurants in Cleveland Park in Washington DC that usually open late until 2am. I decide to check it out. I stumble upon an Latino-inspired restaurant. The food was a mix of every Latin American country. I do not remember the name and I spent hours looking for it online, unable to find it.
The whole point of this is that the dessert I had at that restaurant will not leave my mind and consumes my studying hours.
The dessert I had was a deep fried cheesecake chimichanga with strawberry drizzle. Mmmm, it was delicious! Just the sound of deep fried chimichanga turn me off, but I decide to take a worthwhile risk. Unfortunately, I have not be able to find a restaurant that serves this yummy treat.
I am asking for all readers to help me find a restaurant that serves deep fried cheesecake chimichanga in Los Angeles to review.
Who is up to the task?
On that note, if you have a picture, video, or an article on your favorite dessert from a particular restaurant, please email me at [email protected]. Or become a fan, on La Boquisabrosa Facebook Page.
Con amor,
La boquisabrosa
P.S.
Something similar to this.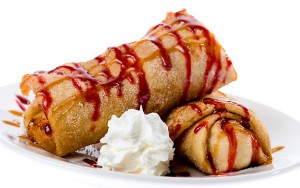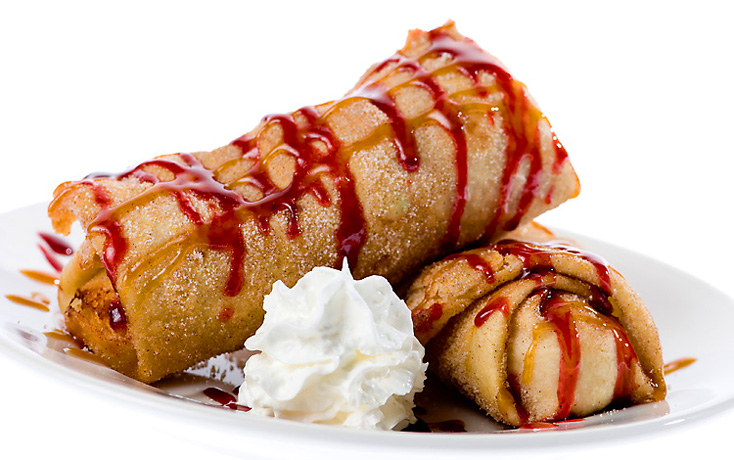 https://lagente.org/wp-content/uploads/2011/03/chimichanga.jpg
460
734
Maria Renteria
https://lagente.org/wp-content/uploads/2014/04/LAGENTE156H.png
Maria Renteria
2011-03-06 11:05:46
2015-01-22 19:45:24
My Finals Craving