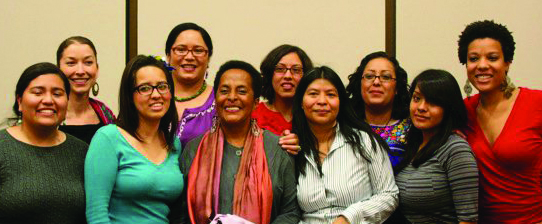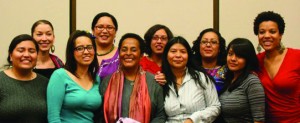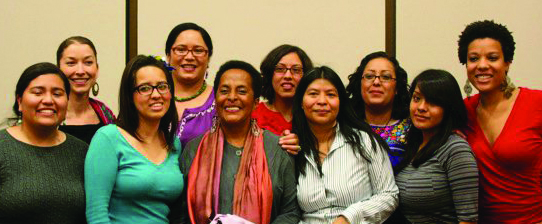 The emerging group on campus, Mujeres Activas en Letras y Cambio Social (MALCS), has taken on a complex task: to create a safe communal space for female minorities. MALCS welcomes all women to openly discuss their unique experiences at UCLA in a supportive and safe environment. Their philanthropic work on campus, however, isn't new.
Adaljiza Sosa Riddell and a group of graduate students founded the national chapter of MALCS at UC Davis in 1982. MALCS originally emerged as a student group at UCLA in 2004 through the efforts of a group of Chicana/o Studies students. The chapter, however, lost momentum after many founding members graduated in 2006.
But MALCS de UCLA is on its way back to fulfill its mission to offer a safe space to empower women of color in academia. Rosie Bermudez, founding member of MALCS de UCLA, is now working with current students to re-establish this organization. Bermudez recalls, "It was such an amazing space for women of color to come together. It was just an amazing experience and I want to bring that back to UCLA."
Cheye-Ann Corona, a second-year graduate student in urban planning, sees this organization as a space where she can simply talk with people that listen and identify with her. "Coming from the communities that we come from, especially as women of color we have a strong sense of family and community, and when we come to the academic institution we lack that," she says.
The revitalized chapter has not been officially established as a student organization on campus. However, they are coordinating meetings, hosting events, and actively recruiting members to rebuild the chapter.
MALCS de UCLA is a cooperative organization, and this is an essential part of member involvement. Maira Sanchez, a third-year, recalls an International Women's Day event with Susana Baca, "Everyone just helped out in every way that they could and it just all came together. I think it's wonderful that we can all just create something out of a communal space."
MALCS offers women at UCLA a place to share how cultural experiences shape academic experiences. Corona sums it up, "When it comes down to it, these women are your homegirls."
MALCS de UCLA
Wednesdays at 6pm
Public Affairs 529
https://lagente.org/wp-content/uploads/2010/09/MALC-2.jpg
224
542
Paulina Aguilar
https://lagente.org/wp-content/uploads/2014/04/LAGENTE156H.png
Paulina Aguilar
2010-09-22 23:09:02
2010-09-22 23:09:02
Rebuilding MALCS: A space for female minorities