Posts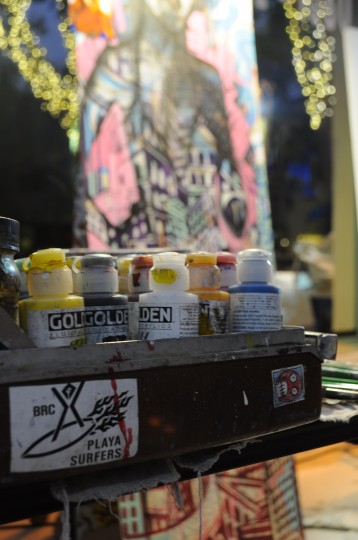 Introducing La Gente's photo blog. For today, pictures from Westwood LIVE.
From park benches to art galleries, graffiti has moved into the mainstream, but along the way has cultivated risk, fame and controversy.

The Aztec empire has been resurrected in—of all places—the mansion-riddled cliffs of the Pacific Palisades.

Sometimes it's not feasible to plan an exotic excursion out of the country, let alone, out of town. Have no fear, we have a guide for the non-travelers too. The best part? These activities are FREE!

You may have heard of Ozomatli, the alternative/Latin band whose hits include "Cut Chemist Suite" or "Saturday Night," but did you know their name derives from the Nahuatl word for monkey? Ozomahtli is the 11th daysign of the Aztec Borgia Codex, a manuscript that served as a 260 ritual calendar of sorts as well as used by religious figures made of beautiful painted animal skins. The monkey represents art, music and harmony - a perfect fit for the musical band.

Now that the Great Wall is losing its brilliant colors, Judy Baca brings new and past muralists - including UCLA students - to restore what is now part of the history of Los Angeles.