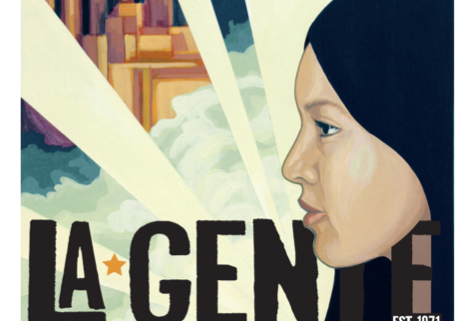 Check out The Future Issue online and in print!
Special Issue: Celebrating Our 40th Anniversary
Featuring…
Livin' CicLAvía Loca: Bike event helps LA get cyclist-friendly
Se Habla Espanglish: The rise of the linguistic mix-and-match
Noticieros on Notice: Meaningful Spanish-language news declines
We Asked a Mexican: Gustavo Arellano and his profe gig at UCLA
The Origins of La Gente: The newsmagazine celebrates its 40th year!
Also featuring:
The R-Word: Cultural sensitivity and dialogue are absent from UC campuses
You May Be Homosexual, But Are You Homotextual? Digital communication provides another avenue out of the closet
Interning for a Future: UCLA Community School students gain career experience on campus
Voices from Editors Past…and Future: Gentistas reflect on the newsmagazine
And more!
Look out for our Spring 2011 issue online or on campus kiosks near you.
[issuu layout=http%3A%2F%2Fskin.issuu.com%2Fv%2Flight%2Flayout.xml showflipbtn=true documentid=110615194842-2826d65653d94638a5f5f2bc23b69e4c docname=spring2011 username=lagentenewsmag loadinginfotext=The%20Future%20Issue showhtmllink=true tag=future width=600 height=372 unit=px]
https://lagente.org/wp-content/uploads/2011/06/Screen-shot-2011-06-02-at-8.15.51-PM.png
585
472
admin
https://lagente.org/wp-content/uploads/2014/04/LAGENTE156H.png
admin
2011-06-02 20:30:36
2011-06-02 20:30:36
The Future Issue