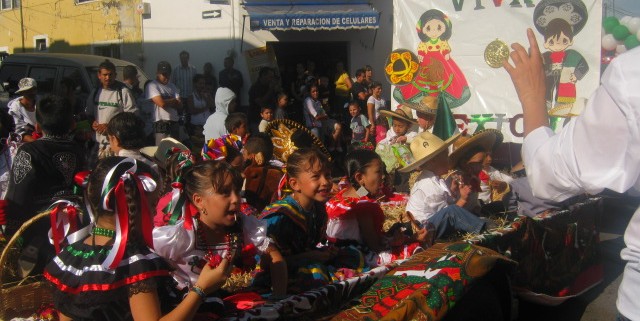 The night is filled with different aromas, flavors and colors: tacos, sopes, carne asada, churros, and beautiful tricolored flags in every stand. But most exciting of all is the cheerfulness and anticipation of the people, young and old alike.
Gathered in the main square of Zapotlanejo in the state of Jalisco, Mexico, we impatiently await the famous Grito de Independencia on the night of Sept. 15. This is one of the most important traditions for Mexico performed annually since the movement for independence in 1810.
At midnight, we all enthusiastically exclaim "Viva Mexico!" However, this year's cry was like no other for the Mexican people. We celebrated two important events, the Bicentennial of the Independence and the Centennial of the Revolution.
I spent two months in Mexico this summer and was fascinated to see how much innovation and creativity were dedicated in honor of these two historical events. Countless projects were implemented in almost every area.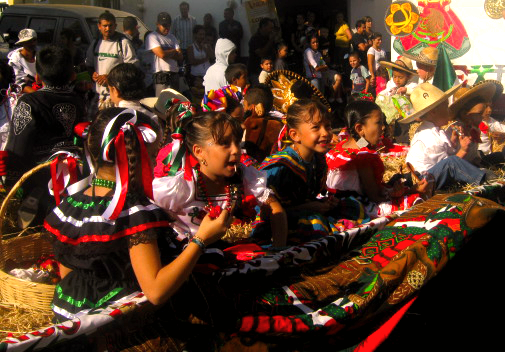 New websites were created with recent historical research. Important historical places like Mexico City and Guanajuato opened special museum expositions that displayed artifacts of the Colonial and Independence eras. Patriotic TV commercials depicted famous revolutionary figures and scenes, while other commercials promoted tourism to "las joyas del bicentenario," or natural treasures of the country. The Secretariat of Public Education printed new textbooks for public schools, detailing the events of 1810 and 1910.
According to an online article by El Informador, federal and state governments funded new and improved highways to make traveling from one state to another easier, thus promoting unity and security within the country. Many of these highways have signs indicating historical routes traveled by the characters of the Independence and the Revolution. Similarly, streets, town plazas, city halls, and schools were remodeled and adorned for the patriotic fiestas.
The best example, of course, is Mexico City. I was taken aback by the enormous decorations hanging from the balconies of the Zócalo buildings. The familiar faces of important figures like Miguel Hidalgo, the most representative of the Independence, and Pancho Villa of the Revolution, were displayed everywhere with great pride. I was fortunate enough to see a parade with horses and soldiers, carrying the bones of the Fathers of the Independence. I felt chills running down my back as I saw the carriages passing by me. I never imagined seeing the bones of Miguel Hidalgo!
All these projects served to educate and beautify Mexico, creating an atmosphere of progress and development. President Felipe Calderon affirmed that the employment goal was surpassed, reaching 290,000 new jobs by March of this year. This year brought a growth in the job market, improving the economic situation of many families. These projects and the festivities of this year opened Mexico to higher numbers of tourists. A Los Angeles Times article reported a 20% increase in tourism to Mexico this year.
In Nuevo Vallarta, I had the opportunity to meet an Argentine couple who came to Mexico every other year for vacation. We talked about food, politics, and violence and drug-related crime. Despite all, I was pleased to hear them say that Mexico is a paradise and their favorite destination in the world.
Many national and international politicians, newspaper articles and even citizens have criticized the time, effort, money and commercialism put into this year's historical anniversaries. They claim that the government should address more important issues in Mexican society and economy like the drug wars, the trafficking, crime, inundations, and political corruption. Sadly, this is reality in Mexico.
But I ask, what country doesn't have problems? It's easy to judge Mexico's condition, especially with the media focusing on negative aspects and sensationalizing the news.
From my experience, as a Mexicana and an American student-traveler, I can confidently say that Mexico is a country with great potential. It is important to observe Mexico with an insider perspective to understand its condition. We must lose the fear and pessimism, and learn to live it and love it, either as our native country or as our next-door neighbor.
https://lagente.org/wp-content/uploads/2010/10/IMG_1905.jpg
480
640
Carina Padilla
https://lagente.org/wp-content/uploads/2014/04/LAGENTE156H.png
Carina Padilla
2010-10-20 09:38:49
2010-10-20 09:38:49
The Bicentennial: Mexico moves forward by paying homage to its past