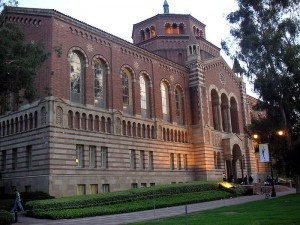 On Thursday, UC students will rally in support of the UC workers, who are facing contract discrepancies with the UC Office of President. Students will support workers throughout the UC system to gain favorable wages and benefits. The guarantee of job security, safe staffing, and fair treatment are some of the various reasons why there is an ongoing contract fight between UC health care and campus service workers and UC Regents. The UC Regents do not want to agree to the terms of this contract; instead, they want to continue hiring fewer people with low wages, give executives more benefits, and essentially privatize the UC system.
The Statewide Contract Action at UCLA will take place at Covel Commons from 11 am to 2 pm and at the Cogen Facility located at Westwood and Strathmore from 4:15 to 5:40 pm. An estimated 200 students are expected to show support. This rally attests to the importance of campus and health care workers on our campus, due to their effectiveness in maintaining a clean campus and supporting students. We, as students, need to give support and attention to the UC workers who show great effort in making our lives easier by taking care of the school and of the people. With oppressed workers, the UC system will not be efficient in continuing a prestigious reputation nor be able to function for a day, which not only affects our daily lives but our futures.
For a follow up article pick up our winter quarter issue, which will be out on stands in four weeks.
For more information go to http://www.afscme3299.org/
https://lagente.org/wp-content/uploads/2013/01/800px-UCLA_Library-300x2251-e1381187324515.jpg
225
300
Madelinn Ornelas
https://lagente.org/wp-content/uploads/2014/04/LAGENTE156H.png
Madelinn Ornelas
2013-01-30 23:56:14
2013-10-07 23:05:26
UC Workers and Students Unite