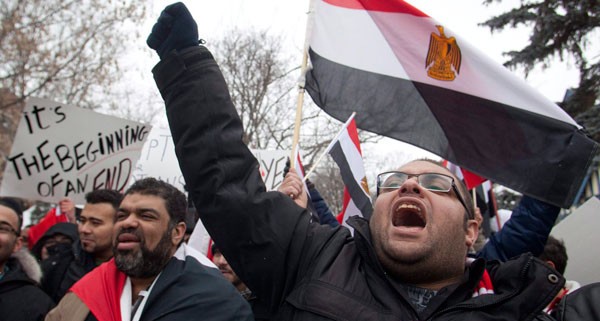 On Saturday, February 12, 2011, Egypt's President Hosni Mubarak decided to step down and hand power over to the military.
Egyptians had been protesting for 18 days hoping to end their years of authoritarian rule.
According to Yahoo! News, the military promised to develop reforms for a democracy, which would include the elimination of parliament and the development of a transitional government.
Mubarak's government was known for forceful controls of the state such as writing a new constitution and manipulating elections, as well as using the police force as a tool for control. Egypt grew hostile towards their leader as the country's infrastructure worsened, the level of corruption rose, and the proportion of the population below or near the poverty line rose to 40 percent.
It was a shocking day when thousands were gathered at Mubarak's palace in Cairo for a protest that turned into an immense celebration.
A protestor said, "I'm 21 years old and this is the first time in my life I feel free."
https://lagente.org/wp-content/uploads/2011/02/Egypt.jpg
337
600
Monica Ponce de Leon
https://lagente.org/wp-content/uploads/2014/04/LAGENTE156H.png
Monica Ponce de Leon
2011-02-15 18:54:00
2011-02-15 18:54:00
Freedom in Egypt