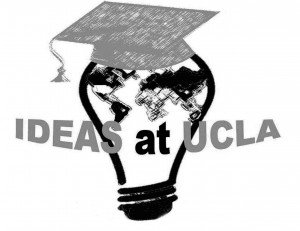 Improving Dreams, Equality, Access and Success (IDEAS) presented a workshop in January explaining the effects of the University of California's 32% fee hike on undocumented students. High school students and other campus organizations as well as students from San Fernando Valley attended, uniting in an effort to help undocumented students pay tuition, attend college, and graduate with the possibility of continuing their education.
In the United States, there are 65,000 undocumented students who graduate from high school every year, including the 25,000 who graduate in California. However, only 5 to 10 percent reach higher education and even fewer graduate. Because many of undocumented students face poverty, these fee increases may continue to lower their graduation rate.
Undocumented students are penned as out-of-state students, thus they have to pay a higher tuition. Fortunately, the AB 540 law in California allows students who have lived here since their youth or who have attended a California high school for at least three years to pay in-state tuition.
Testimonials by undocumented students highlighted the financial difficulties they have had to overcome to attend UCLA, and unfortunately, these do not end once accepted to the university. To pay for tuition, everyday necessities are constant challenges for these students. One student said, "You won't eat so you can buy a book," while another comments that these sacrifices are "what it takes to get that money." Hardships become heavier when fees are raised for the UC system, forcing these students to attend college part-time, and perhaps eventually dropping out altogether. A third student describes how these difficulties affect a parent's mentality; though at first "the person who pushed me [was the one who] saw the obstacles," it is more and more apparent that the financial burden may be too much.
In order to address this issue of access, IDEAS is pushing for institutional aid to be made available to undocumented students. Students pay fees that comprise institutional aid, but because they are undocumented, they are shut out from receiving it. IDEAS is also fundraising to pay fee for undocumented students. You can contribute by visiting their website at ideasla.org.
https://lagente.org/wp-content/uploads/2014/04/LAGENTE156H.png
0
0
admin
https://lagente.org/wp-content/uploads/2014/04/LAGENTE156H.png
admin
2010-02-24 21:42:42
2010-02-24 21:42:42
IDEAS Aid Undocumented Students