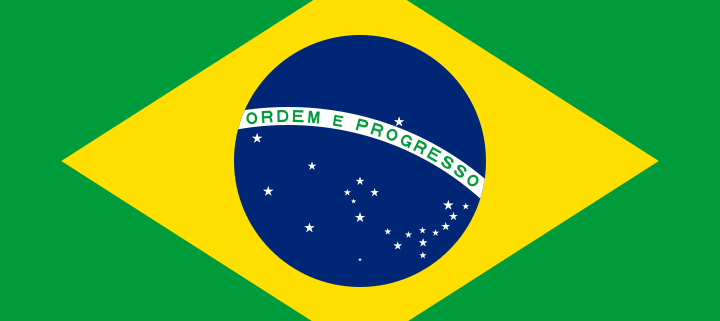 Brazil, the home of the football lovers, is hosting the FIFA World Cup in 2014. This "miracle", as many Brazilians call it, hasn't happened since 1950, and many soccer fans are excited for it. I feel honored that my home country is able to host the most important international sports event. I am excited to go back to Brazil, in 2014, especially to visit my hometown, São Paulo, where the opening of the World Cup will be held.
Morumbi, a soccer stadium, was where the opening game of the World Cup was supposed to be held at and I only lived fifteen minutes away from it. The only memory I have with Morumbi is from when my dad took me to my first soccer match with him when I was eight years old. Unfortunately because of São Paulo's financial situation, Morumbi is not able to hold the opening game of the World Cup because of the lack of renovation funds. The FIFA federation decided to move the opening game from Morumbi to the "Corinthians New Stadium" where less money is needed to bring the stadium to safe conditions. Guilherme Macedo Silva, says that "the 'Corinthians new stadium' renovation is undergoing a lot of construction, and at a very fast pace. It will probably be the most modern stadium, and hopefully the most beautiful one in the country. A lot of other stadiums are going through constructions too, but the pressure on aesthetics remains on the Corinthians stadium."
While hosting the World Cup is a very exciting thing for Brazilians, not all of them are pleased with the constructions. "The problem right now is that constructions are very superficial, and a lot of public money is going to waste," says Guilherme.
"Superficial" construction isn't the only problem. Another unsatisfied Brazilian, Fernando Bicudo, says that Brazil needs to "improve subways, bus and airport systems and also create hotels for tourists…the national image of Brazil is in the hands of the government and I feel like too much money is being taken from citizens in order to accomplish this. We have our own financial worries too."
Although hosting the 2014 FIFA World Cup is a blessing and an honor for Brazil, there is a lot of local and international pressure on the government to ensure that Brazil's image is not blemished. I feel somewhat of a "free-loader" compared to my childhood friends, since I am not experiencing raised taxes and prices in everything, yet I will still get to enjoy the experience of the World Cup when I go back for the first time since I immigrated in 2004.
https://lagente.org/wp-content/uploads/2012/01/720px-Flag_of_Brazil_1960-1968.svg_.png
504
720
admin
https://lagente.org/wp-content/uploads/2014/04/LAGENTE156H.png
admin
2012-01-23 18:46:55
2013-10-08 00:08:15
World Cup Burdens Brazilians