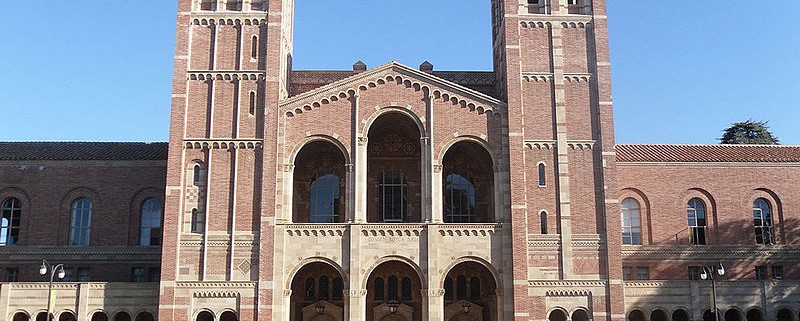 Intellectual masturbation. I first heard this phrase from a student who spoke at a demonstration against police brutality at Meyerhoff Park in UCLA. The student who spoke these words expressed that the gathering would only be productive if the work against these injustices committed on People of Color continued outside that immediate space.  He described the gathering of students as an "intellectual masterbation," because it revolved around discussion and not enough long-term action. This was some months ago, yet these words stayed with me ever since.
This winter quarter I attended a lecture titled "On the move: The Changing Dynamics of Mexico-U.S. Migration" by Professor Filiz Garip from Harvard University. Her new book addresses the question of why Mexicans migrate to the United States. Professor Garip argues against the heterogeneity placed upon migrants and their reasons for migration.
Her lecture was interesting but the scholars from the audience began to ask many questions pertaining to her data and her methods. This back and forth of question and answer felt so useless. Intellectual jargon kept being thrown around and I began to feel like I was wasting my time.
What is the point of all your criticism, suggestions, and overall discussion? How is this even going to connect back to the people you are actually talking about? What does all this even mean to them?
Intellectual masturbation.
I left that lecture as soon as it was over and felt like I wasted an entire hour and a half of my life.  I proceeded to the Chicana/o Studies Research Center for a Nahuatl Studies workshop that was part of a two-day program. The workshop was hosted by the UCLA Nahuatl Studies group composed of graduate students and faculty. Many of the students and faculty leaders were white, with a couple of male Latinos in attendance.
One graduate student began the workshop by very briefly introducing the document we looked at. She failed to introduce the other students and faculty that belonged to the group, nor the purpose of the group itself. She handed out copies of the document, which the group expressed was not worked on for 6 months. As soon as everyone had a copy of the document, the graduate students and faculty went straight to work. Instead of a workshop I felt like I had intruded into a group working party. I was completely excluded. The group went straight into trying to figure out specific lines and words by using technical methods that I was completely unfamiliar with. So I just sat there, trying to listen and observe their processes.
I felt like everything was their interpretation. Thus, I did not fully trust these sources because they are being translated by outsiders. The irony: here we have a bunch of white people trying to figure out what their ancestors purposely destroyed some hundred years ago.
Intellectual masturbation.
All this Ivy tower privilege disgusts me. I do not want to remain in this space.  Most of the time this knowledge is kept here and not relayed back to the communities it belongs to.
https://lagente.org/wp-content/uploads/2015/03/800px-Royce_Hall_straight.jpg
543
800
Michelle Salinas
https://lagente.org/wp-content/uploads/2014/04/LAGENTE156H.png
Michelle Salinas
2015-03-13 20:05:50
2015-03-16 16:03:24
Academia is Getting Hard