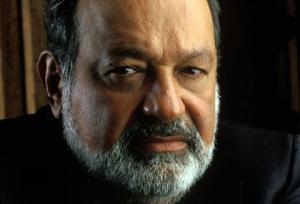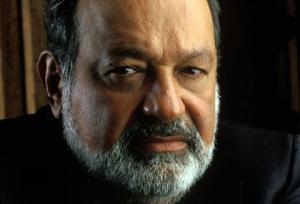 Carlos Slim is the first Mexican to top the Forbes list of billionaires, one of the few from outside the United States or Europe. He controls the majority of Mexico's telecommunication and his telecom business Telmex is described as one of the highest in cost.
The 70-year-old son of a Lebanese immigrant attests to being incredibly frugal by living in the same modest home that he has resided for over three decades in Mexico. He uses Mexico City public transportation and can be seen eating at his restaurant chain, Sanborn's.
Slim, the "humble man," should not only be aware of his social responsibility but be held accountable for it. I can't help but feel unnerved when the wealthiest man in the world come from a developing country. His increase in wealth over the years brings to the public eye the stark contrast between him and the rest of Mexico. The existing disparity between the rich and poor, the unstable economy, the red tape, and the corruption in Mexico all bring to mind one question: how will he redistribute his wealth?
The bulk of his wealth has been obtained through his companies, which include the mobile phone company America Movil and the infrastructure development company Impulsora del Desarrollo y el Empleo. Slim's companies have caused economic strife in Mexico. His control of Mexico's telecommunications, restaurants, construction and industrial companies make it impossible for Mexican consumers to not contribute to his amassing wealth. Telmex alone has successfully prevented competing communications companies from entering the Mexican market, keeping Mexico from economic development.
Should Slim's rise to the top affect Mexico's economic future? He technically doesn't owe anything to Mexico. But because a large portion of his fortune has been garnered through his national phone company monopoly, which affects almost all Mexicans, he should give back. Pouring hundreds of thousands of dollars into education, health, and aid programs may answer many of Mexico's needs.
Although Slim's fortune allows him to make donations to good causes, it is his business practices that need to change. His monopolistic systems are harmful to the economy. A competing market would better facilitate the growth of the Mexican economy, but because he is the biggest employer and the biggest taxpayer in Mexico it is wishful thinking to want to challenge him.
Interestingly, Slim's massive success comes during Mexico's historic bicentennial. Perhaps his success serves as an indication of a better economic future for Mexico. A part of me wants to believe that he will stop reaping the benefits of a market that he has successfully dominated over the past 20 years.
https://lagente.org/wp-content/uploads/2010/09/Carlos-slim.jpg
204
300
admin
https://lagente.org/wp-content/uploads/2014/04/LAGENTE156H.png
admin
2010-06-20 19:02:22
2010-06-20 19:02:22
Forbes First Mexican