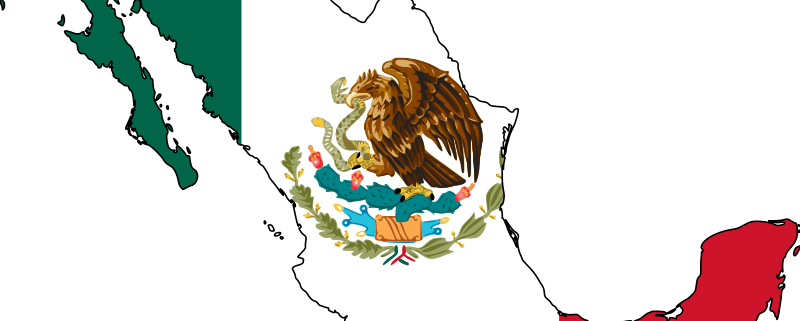 On March 16 an e-mail from the Dean of Students, Robert J. Naples, appeared in my inbox. The e-mail issued a warning about traveling to Mexico due to the recent drug-related violence in the border cities such as Tijuana, Nogales, and Ciudad Juarez. The Dean's warning appeared to be more than a mere suggestion – it implicitly discouraged students from traveling to Mexico. I knew the university wanted to ensure that students had enough information about what was happening south of the border before embarking on any Mexican adventures, however, the e-mail relied on fear-mongering to exacerbate our feelings of suspicion and doubt regarding the safety of Mexico.
The media coverage of Mexico tends to focus solely on the high crime rates and sensationalized news, while the beauty of Mexico falls to the wayside. The statistical crime rates and televised news should be taken into consideration when planning a vacation, but they must not deter us from visiting a beautiful country that has much more to offer than what the media depicts.
The constant coverage of heinous crimes against tourists, reportedly the result of drug cartels, intensifies the trepidation of traveling to Mexico. The U.S. Department of State reports that in Mexico, "kidnapping, including the kidnapping of non-Mexicans, continues to occur at alarming rates.  So-called express kidnappings, i.e., attempts to get quick cash in exchange for the release of an individual, have occurred in almost all of Mexico's large cities and appear to target not only the wealthy but also the middle class." Interestingly, with 64 murders per 100,000 people, New Orleans holds the title of the most murderous city in the United States, according to the FBI.
With all this information, should one reconsider his/her travel itinerary? After graduation I'm planning to visit Guadalajara for the first time. As a future Mexican tourist, I don't want to feel like a potential target for an array of crimes; I want to enjoy what Guadalajara has to offer. Instead of fearing the risk of kidnapping, I want to appreciate Guadalajara's Metropolitan Cathedral, instead of worrying about the drug cartels I want to enjoy Guadalajara's numerous public parks and squares, such as the Rotonda de los hombres Ilustres (Rotunda of Illustrious Men), and instead of spending yet another summer in L.A., I want to visit the Cabañas Cultural Institute which features several works by the renowned Mexican muralist José Clemente Orozco. These are only a few of the perks Mexico has to offer. Unfortunately, they become overshadowed by the fear-mongering of the media and our own lack of understanding of what lies beyond the crime statistics.
https://lagente.org/wp-content/uploads/2010/09/Mexico-Flag-Map11.png
544
800
Elida Ledesma
https://lagente.org/wp-content/uploads/2014/04/LAGENTE156H.png
Elida Ledesma
2010-09-22 23:27:07
2010-09-22 23:27:07
To travel or not to travel: Mexico