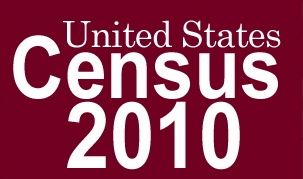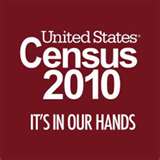 Within the last ten years, the Latino community has fueled almost all the population growth in the United States.
Beginning this week, the 2010 census results are being released on a state-by-state basis.
New Jersey, Mississippi, Louisiana, and Virginia were the first to receive the census redistricting data which will be used in the process of redrawing political districts based on population and racial makeup, states Fox News Latino.
Mark Braden, former chief counsel to the Republican National Committee, states, "There are going to be a lot of additional Hispanic officials elected when redistricting is done."
Florida, Texas, Arizona, and Nevada are four of the eight states gaining House seats and owe half or more of their population gain over the last decade to Hispanics.
Minorities accounted for roughly 70 percent of U.S. growth, and Hispanics made up about 40 percent.
Thomas Saenz, president and general counsel of the Mexican American Legal Defense and Education Fund (MALDEF), says his group was expecting to see "a minimum of nine additional Latino-majority House seats," if states comply with federal law.
This is because the 1965 Voting Rights Act levels out the chances for minority voters with those of majority voters to get their candidates into office.
The population changes will result in a shift of House seats taking effect in 2013.
https://lagente.org/wp-content/uploads/2011/02/UnitedStates2010_Census_sml1.jpg
179
303
admin
https://lagente.org/wp-content/uploads/2014/04/LAGENTE156H.png
admin
2011-02-06 14:28:34
2011-02-06 14:28:34
Census Shows Latinos Fuel Population Growth Sparks Discussion of Latino-Majority Districts