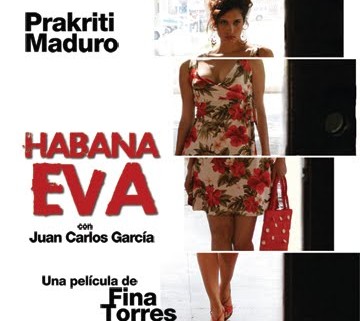 Habana Eva is no your typical romantic comedy. Fina Torress, the film's director, provides a refreshingly modern spin the tired story of romantic love triangle.
Eva, a young seamstress in modern day Cuba, is stuck with a stifling job in a dress factory and with her clueless slacker fiancé. When she meets Jorge, a charming and intelligent ex-patriot, her worldview expands. Eva becomes torn between her simple fiancé Angel, and the alluring new man in her life.
Torres utilizes this love triangle not to stifle Eva's development, but to propel Eva as a protagonist. Eva shows warmth and incredible talent as a seamstress, but she is settling in a life she knows she doesn't want.
Throughout the film, Eva undergoes a transformation and emerges as a strong and liberated female character. She begins to make decisions on her own terms by defying conventions and using her talents.
The film's brilliance is also due in large part to the supporting cast. Eva's best friend Teresa, is an escort who became self-sufficient and happy on her own terms. She is incredibly honest, racy, and energetic.
Equally fun to watch was Eva's father, mother, and sister, whom together represent a more traditional mindset. The cast represents a tension between modernity and tradition in Cuba, a dominant theme in this film.
Torres' desire to challenge gender and relationship norms with unconventional stories truly makes this film an enjoyable, surprising, and thought-provoking film. The humor in this story and energy filled dialogue enhance Torres' commentary on modern women and their relationships.
Torres and her cast prove that women can and should have it all.
https://lagente.org/wp-content/uploads/2010/09/HabanaEva_PRINT1.jpeg
540
360
admin
https://lagente.org/wp-content/uploads/2014/04/LAGENTE156H.png
admin
2010-08-29 13:25:18
2010-08-29 13:25:18
Looking at Habana Eva